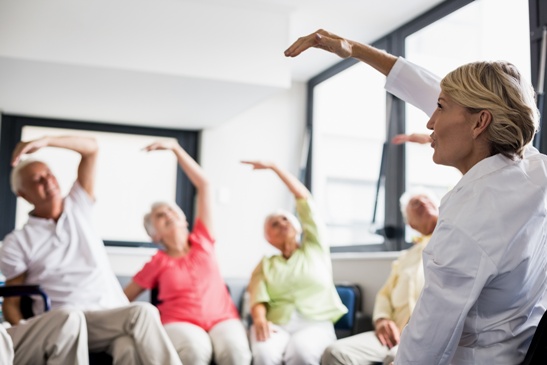 Your parent, spouse, or other loved one needs nursing home care, and it is up to you to find a safe place for your loved one to live. You have many choices, and you want to make the right one. Below, our experienced Louisville nursing home abuse lawyers provide an easy-to-use guide for how to choose the best Kentucky nursing home for your loved one.
How to Start Your Search for a Safe Nursing Home
Kentucky has more than 280 nursing homes. With so many choices, you may feel overwhelmed and unsure about where to start your search. You may begin considering your options by:
Talking to Others: Friends, relatives, social workers, doctors, and religious groups can provide valuable information on facilities they have used in the past.
Use Our Free Nursing Home Resource Center: Using available data compiled from Medicare.com, we have created an easy-to-use, visual representation of nursing homes throughout the state of Kentucky that Medicare has publicly rated below average.
Other Sources: Consider the data from other organizations, such as Pro Publica's Nursing Home Inspect website.
These sources may help you create a list of nursing homes to explore further.
What to Look for When You Visit a Nursing Home
You may learn a lot from visiting multiple nursing homes in your search for the right one. As you visit and compare nursing homes, you may consider:
Understaffing is an issue. You may considert the ratio of caregivers to residents
The cleanliness of the facility
Whether your tour guide allows you to speak freely to residents about their meals, activities, and experiences at the nursing home
Whether the interactions between staff and residents are kind and respectful
Whether residents appear well cared for and content
Whether the nursing home has an activities coordinator for residents and what kinds of regular activities are offered. You may also consider the extent to which staff members encourage or assist residents in getting involved in these social activities.
Whether the nursing home provides religious services for residents that meet your loved one's personal needs
Whether the nursing home has a volunteer program that allows people who are not employed by the nursing home to come in regularly
How a particular nursing home may meet your loved one's unique needs. For example, if your loved one has dementia, then your loved one may require specialized care.
Additionally, you may think about whether you were rushed through the tour or whether you were given enough time to observe staff and residents.
Questions to Ask Before Choosing a Nursing Home
You have the right to ask questions about a nursing home, and you should expect kind and thoughtful answers to your questions. Some of the questions you may ask include:
What is the staff turnover rate? If many staff members are employed for long periods of time, then they may be happy with how the nursing home is run.
Does the nursing home practice person-centered care? Does the staff find out about and acknowledge the background, experiences, and preferences of the residents?
Does the nursing home emphasize consistent assignment? Being regularly cared for by the same caregiver improves a resident's quality of care and quality of life.
How many staff members are on duty each shift? At a minimum, the staff to resident ratio should meet government guidelines and may need to exceed those guidelines in some cases.
Are top administrators accessible? Ask residents and family members how long they have been at the nursing home and if they know the administrator and director of nursing. If someone has been in a facility longer than three months and doesn't know the administrator and director of nursing, it may signal that not enough interaction occurs between supervisors and staff to prevent medical complications or abuse.  
What to Do After You Visit a Nursing Home
According to our Louisville nursing home abuse lawyers, as you compare various nursing homes, you'll want to consider:
The level of skilled nursing care and whether it meets your loved one's anticipated needs
The size of the facility
The location of the nursing home compared to where you and your loved one's other relatives and friends live.
State inspection reports. If any citations were noted, think about the severity of the citations and ask the nursing home administrator about any corrective action taken in response to the citations.
Additionally, you may decide to make a second visit to the nursing home. While you may have scheduled your first visit to the facility, try to show up unannounced for your second visit. An unannounced second visit may give you an unscripted and more realistic view of the nursing home. If possible, make your second visit on a different day and at a different time of day than your first visit. That way, you may see other staff members caring for residents.
Every Day is a Choice: What to Do After Your Loved One Moves Into a Nursing Home
Even if you are confident in the nursing home choice, you must be observant and vigilant once your loved one moves into a nursing home. Talk with your loved one about the staff, activities, and other residents, and keep your eyes open for signs of nursing home abuse or neglect, such as:
Unexplained bruising
Open wounds
Burns
Sudden and unexplained weight loss
Poor personal hygiene
Hair loss
Infections
Soiled bedding or clothing
Emotional withdrawal
Unusual behavior
You may want to visit your loved one as often as possible. If possible, visit on different days or different times of day, and keep communication lines open with your family member and their caregivers. 
Take Action After a Nursing Home Abuse or Neglect Injury
You did your due diligence and tried to pick a safe nursing home for your loved one. However, your hard work does not guarantee that you will find a Kentucky nursing home that is free of abuse and neglect. Nursing home abuse or neglect is not your fault. It was out of your control, but you can control what happens next.
If you have found that someone you love was the victim of neglect or abuse in a nursing home facility, a legal claim may be filed. Your loved one, or their estate, may recover damages, and experienced Louisvile nursing home abuse lawyers can help you protect your loved one's rights.
If you believe your loved one is being subjected to nursing home abuse, you need to speak with our experienced Louisville nursing home abuse lawyers as soon as possible. Contact us online or call our office directly at 888.450.4456 to schedule a free consultation.
Related Links: