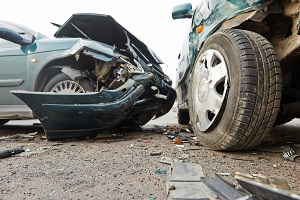 You can't anticipate when a car crash will happen—if you could, then you would avoid it!—but you should be prepared for what happens next. According to some estimates, a typical driver has three to four car crashes during his lifetime. Therefore, it is important that you know what to do after a collision so that you can protect your physical recovery and your legal rights.
What to Do At Scene of an Accident
The time to start protecting your rights is at the scene of the accident. Immediately after the crash, you should:
Check for injuries. Make sure that you, your passengers, the people in the other vehicle, and any pedestrians are okay.
Call 911. It is important to report both your location and whether anyone is critically injured. Even if there are no critical injuries, it is important for both EMTs and the police to respond to your crash. EMTs can make a qualified assessment as to whether anyone should get further medical care, and the police will need to complete a police report if there were any injuries, fatalities, or significant property damage.
Know where to go. If you are injured or if you are in a safe spot where you are unlikely to be hit again, then you should keep your vehicle where it is and wait for emergency help to arrive. However, if you are physically able to move safely and you are in a location where a second collision is possible, then you might want to move your vehicle to the side of the road, to step out of your car, or to set up cones or flares to prevent a second crash.
Get information from the other driver. This includes the other driver's name, address, phone number, license plate number, vehicle information, insurance company's name, and insurance policy number.
Take pictures. If you are physically able to do so, then it is important to take photos of the accident scene. You can use the camera on your cell phone to document the position of the vehicles, any property damage, the accident location, the weather and road conditions, any street signs nearby, and any injuries.
Get contact information from any witnesses. It isn't just the other driver who may have seen the accident occur. Get the name, address, and phone numbers of any other passengers, pedestrians, or witnesses to the crash.
Accept a ride to the hospital. If you experience any pain then it is important to go to the hospital or to see a doctor as soon as possible.
After these things are done, you should rest, follow your doctor's orders, and get prepared to take further action in the days ahead.
What to Do After an Accident
As soon as you can after an accident, it is important to…
Notify the insurance company of the crash. You may be required to report your accident to the insurance company within a specific amount of time.
See a doctor if you experience any pain. Whether or not you got emergency medical care, it is important to see your doctor for an initial exam or follow-up appointments to make sure that you are getting the treatment that you need.
Keep copies of all relevant documents. This may include police reports, repair estimates, medical bills, and other receipts.
Preserve other evidence. It is important to keep all of the evidence related to your Kentucky car crash claim. This includes damaged items from the accident scene, pictures, contact information, and other information.
Keep notes of all contact with the insurance company. Make a note of the time, date, and name of the person you are speaking with every time you speak to the insurance company. Additionally, keep notes of what the conversation was about—and watch what you say! Anything that you say can be misconstrued and used against you during settlement negotiations.
Do not agree to anything the insurance company asks of you or offers you without speaking to an attorney. Once you sign something, it is often binding and can prevent your future recovery.
Keep a journal. Keep a dated and detailed diary of how your injuries are impacting your life. It could be important to your recovery.
Additionally, you have the right to contact an attorney at any time. Once you hire a lawyer, your lawyer will deal with the insurance company and will make sure that your rights are protected. Our experienced accident lawyers are not paid unless you recover a settlement or a court verdict. We are here to help you.
Please print out this article, or save it on your phone, so that you have it as a reference in case you are hurt in a crash, and please reach out to us at any time if we can be of assistance to you.
RELATED LINKS