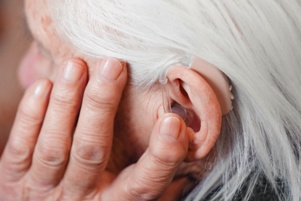 Hearing loss is a common disabling condition among older people, including people residing in nursing homes. According to a recent study about hearing loss in nursing homes, people with hearing loss have a higher risk of suffering from depression and isolation than people without hearing loss.
What Nursing Homes Must Do for Residents With Hearing Loss
Nursing homes have legal obligations to all residents, including those with hearing loss. Federal nursing home regulations require nursing homes to:
Complete a comprehensive assessment for each resident
Develop a personalized care plan for each resident
Ensure that each resident receives "proper treatment and assistive devices" to maintain hearing abilities. If necessary, it is the nursing home's responsibility to assist residents with making appointments and arranging for transportation to see a professional who specializes in hearing impairment or hearing assistive devices, such as hearing aids.
Allow residents to use telephones where calls can be made without being overheard. Nursing homes must adapt phones for residents with hearing impairments.
Additionally, the Americans with Disabilities Act applies to nursing homes. Therefore, nursing homes must provide "auxiliary aids and services" to people with hearing impairments "to ensure effective communication…"  Auxiliary aids and services may include:
Qualified interpreters
Note takers
Computer-aided transcription services
Written materials
Telephone handset amplifiers
Assistive listening devices or systems
Telephones that are compatible with hearing aids
Closed captioning
Telecommunications devices for deaf persons (TDDs)
Videotext displays
Other methods of communicating effectively
Failure to Communicate Could Be Nursing Home Negligence
If the nursing home fails to communicate with your loved one who has hearing loss, your loved one may not get the services, food, water, medication, or assistance that she needs.
Your loved one may be the victim of nursing home negligence. She may be hurt or even killed due to the nursing home's negligence. Our Louisville nursing home abuse lawyers want to make sure that your loved one's rights are protected. Contact us today for a free, no-obligation consultation.