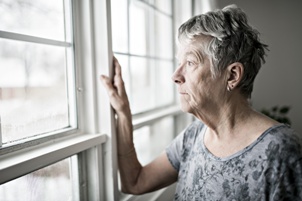 The U.S. Department of Justice's Elder Justice Initiative identifies fighting elder abuse as a "key priority" of the Department of Justice. Specifically, the Elder Justice Initiative seeks to protect senior citizens from six types of abuse, including:
Caregiver neglect and abandonment
Financial fraud
Scams and exploitation
Psychological abuse
The Elder Justice Initiative website is designed as a "critical resource" for elder abuse victims, their families, elder abuse prosecutors, researchers, and others. Here, you can find information about important resources near you if you or your loved one is hurt by elder abuse or neglect. Additionally, you can find information about how to prevent elder abuse.
Kentucky Is One of Ten Regional Task Forces
As part of the elder law initiative, the Department of Justice has created ten regional Elder Justice Task Forces. One of those task forces includes the Eastern and Western District of Kentucky. Kentucky's task force, like the other nine around the country, include representatives from:
U.S. Attorneys' offices
State Medicaid Fraud Control Units
State and local prosecutors' offices
The federal Department of Health and Human Services
State adult protective service agencies
State long-term care ombudsman programs
Law enforcement
Agencies that provide services to the elderly
Together, the goal of the representatives who make up each task force is to "…coordinate and enhance efforts to pursue nursing homes that provide grossly substandard care to their residents."
Other Ways to Stop Nursing Home Abuse
The Elder Justice Initiative may play an important part in preventing nursing home abuse. Still, as the relative of a Kentucky nursing home resident, you can't count on it to prevent all cases of abuse.
Our Nursing Home Abuse Attorneys Serve All of Kentucky & Are Here To Help You
Your loved one could still be hurt, and it will be up to you to take the necessary steps to hold the nursing home accountable. You don't have to do it alone, however. Instead, we encourage you to contact our experienced Louisville nursing home abuse lawyers ​to schedule a free consultation if you notice any signs of nursing home abuse. Nursing home abuse and neglect should never happen, and we are committed to helping abuse or neglect victims get the recovery they deserve.