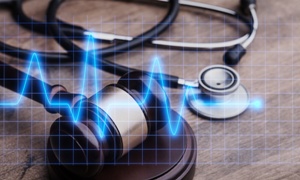 An unreasonable delay in emergency room medical care is a form of medical malpractice. If a delay in medical care has hurt you, you deserve full compensation for your medical malpractice injuries as allowed under Kentucky law.
What Delay in Medical Care Compensation May Include
You might recover for all of your past and future damages if you were injured because of an emergency room's delay in providing medical care. Damages often include, but are not limited to, the following:
Medical costs including hospital stays, surgeries, medications, doctors' office visits, rehabilitation therapies, assistive medical devices, and more
Lost income for any time you cannot work because of your injury
Physical pain and emotional suffering from the injury you suffered due to the delay in medical care
Out-of-pocket expenses incurred because of your delay in medical care injury
Additional damages may be possible if a delay in care caused your loved one's death or if the delay in care was willful or grossly negligent.
Currently, there is no cap on Kentucky medical malpractice damages. However, it is up to you to prove that you have a legal right to damages and to prove the value of your damages.
How to Get the Medical Malpractice Compensation You Deserve
Even if the emergency room clearly delayed your diagnosis or treatment, the emergency room will not automatically provide you with the compensation described above. Instead, you are going to have to prove your damages to the hospital's insurer or a Kentucky court.
Our experienced Kentucky delay-in-treatment malpractice law firm can help you. We have specific experience in delay-in-care cases. Our attorneys and staff nurse will find out why your care was delayed, and if it was medical malpractice, we will fight hard for your fair and just recovery.
To learn more, please read our FREE report, What to Do When Negligent ER and Hospital Treatment Delays Cause Injury, or reach out to us any time—24/7/365—to schedule your personal, no-obligation consultation.