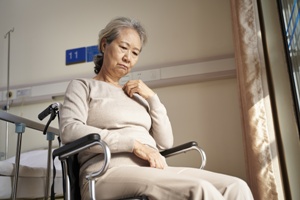 We often use the term nursing home to refer to a residential facility for older people or people with disabilities. However, not all residential facilities provide the same level of care. Whether your loved one is in a nursing home or looking for nursing home care, it is essential to understand the different options.
Residential Care Options
When your loved one is no longer able to live on her own, she may consider a:
Continuing care retirement community. Often, these types of facilities have independent living, assisted living, and skilled nursing home care on one campus. Therefore, as your loved one's needs increase, she may stay within the same facility.
Assisted living facilities. Assisted living facilities often offer help with daily activities, but they do not provide medical services. For example, an assisted living facility may provide meals, housekeeping services, and resident check-ins, but it may not provide nursing care.
Skilled nursing facilities. Skilled nursing facilities are traditional nursing homes. Residents of skilled nursing facilities receive care from nurses and most often have illnesses or disabilities that make them unable to care for themselves without the help of skilled medical staff.
Hospice care. Hospice care can happen at home, in a skilled nursing facility, or at a hospice facility. People with terminal illnesses can receive comfort care, but not curative treatment, from hospice.
Nursing Home Neglect and Abuse
Neglect and abuse can happen in any type of facility that owes a duty of care to its residents. However, what is considered neglect in one residential care facility is different from what is considered neglect in another facility. For example, a continuing care retirement community may not be neglectful for failing to provide nursing care, but a skilled nursing facility would be neglectful for failing to provide appropriate medical care.
If your loved one was injured by neglect or abuse in a Kentucky residential facility, he or she has the legal right to fair compensation. Compensation may include medical expenses, physical pain, emotional suffering, and out-of-pocket expenses.
To learn more about protecting your loved one's rights after any kind of nursing home abuse or neglect, please contact our Louisville nursing home injury lawyers today for a free and confidential consultation.