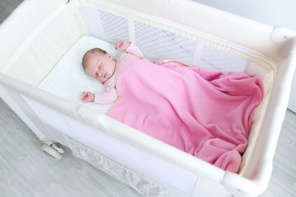 Nap time is not time off for daycare providers. Instead, it is an important part of your child's day during which your child should be supervised and daycare providers should comply with all relevant safety regulations. Otherwise, your child could be harmed due to issues such as wandering, choking, sleep position, sleep environment, or sleep equipment.
Kentucky Regulations Are Clear About Rest Time Safety
In Kentucky 922 KAR 2:120 Sections 2 and 6 require daycare providers to:
Provide adequate supervision by a qualified staff member. This means that children must be within the range of sight and voice—even when they are sleeping. Baby monitors may not be used to extend the field of sight or voice and adequate lighting must be used to allow staff members to see children who are sleeping.
Put infants to sleep on their backs unless the infant's health care provider signs a waiver for an alternate position. Infants who can roll over on their own and put themselves in alternate positions may remain in those positions.
Ensure that infants have no loose bedding or toys with them during rest time with the exception of a pacifier.
Provide infants with individual, non-tiered cribs that meet Consumer Product Safety Commission standards and that have a firm mattress with a tight-fitting sheet that is changed weekly or immediately if it is wet or soiled.
Provide all non-school age children with rest time if they are in daycare for more than four hours a day.
Make sure that rest time does not exceed two hours a day for pre-school age children unless the child is at daycare during non-traditional hours.
Allow a child to play quietly with visual supervision if the child does not sleep. Daycare centers must provide the opportunity for sleep, but they cannot force a child to sleep.
Make sure that when cots and mats are used, floors are kept free from drafts, liquids, dirt, and dampness.
Provide toddler and preschool age children with individual beds, 2-inch thick waterproof mats, or cots. Bedding must be in good repair and changed weekly or immediately if wet or soiled.
Put 12 inches between sleeping spaces so that staff and children can move freely and safely to observe children.
Sanitize cots or mats between uses unless they are labeled for individual use.
Store individual bedding in a sanitary manner.
These regulations are designed to keep children safe from injury and illness during rest times. The failure to comply with these regulations could be evidence of daycare neglect.
If your child has been hurt, you deserve to know why and your child deserves to make a full recovery. Contact our daycare injury lawyers today to schedule your free, no-obligation consultation to learn more about protecting your child's rights and potential recovery in a daycare injury case.