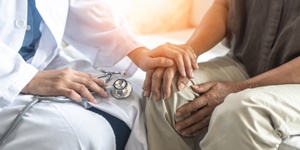 Pursuing financial damages because a hospital made a mistake should have no bearing on your ability to get medical care now or in the future. It would be unfair, unethical, and dangerous for your medical providers to refuse to treat you because you exercised your legal right to pursue damages after a hospital's delay in treatment caused your injury.
Your Medical Providers Owe You a Duty of Care
Your current doctors, nurses, nurse practitioners, and physician assistants have a duty to provide you with reasonable care, regardless of any past experiences with medical providers or any legal action you have taken against a hospital for injuries sustained when you were not provided with treatment in a reasonable amount of time.
If your current medical providers fail to provide you with reasonable care in retaliation for your filing a lawsuit against other providers—or for any other reason—and you are hurt, you may also be able to file a lawsuit against them. Your medical providers know this and should continue to provide you with reasonable care both because it is the right thing to do and because they do not want to be sued.
Medical Treatment and Legal Recovery Are Both Important
You shouldn't have to choose between getting medical treatment and protecting your legal rights after a hospital delayed treatment and caused your injury. Instead, you should be able to get the treatment you need and pursue the financial recovery you deserve.
Our experienced medical malpractice lawyers can help you with your legal claim. Our lawyers and law firm nurse will thoroughly investigate your case, find out why your treatment was delayed, and, if appropriate, file a lawsuit to protect your financial recovery of past and future medical costs, lost income, out-of-pocket costs, physical pain, emotional suffering, and other damages related to your delay in treatment injury.
Call us or start an online chat with us now to learn more about your rights and why it is essential to protect them.
Related Links: