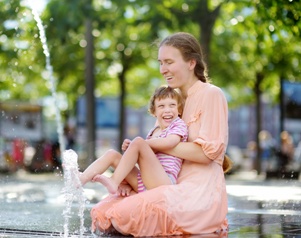 You worked before your child was born, and you planned to return to work after your child was born. However, once your child was diagnosed with cerebral palsy, it became apparent that you couldn't go back to work. The childcare that your child would need to keep him safe, to help him develop, and to get him back and forth to medical appointments would be too expensive.
Your Lost Wages Are Compensable Damages
If you can prove that you intended to go back to work and did not go back to work because of your child's needs, your lost wages should be part of a cerebral palsy settlement or court verdict. You can prove the value of your lost income with evidence such as:
Pay stubs and W-2s. This documentation will show the past pattern of your income, including your most recent income.
Testimony from you and your employer about future career goals. This testimony might provide useful information about what your future could have looked like if you had continued working.
Expert witnesses. Economists and others can predict the likely future income of someone with your education, experience, and goals.
All of your income, including stock options, paid vacation, bonuses, raises, health insurance, life insurance, retirement contributions, and other benefits should be included in the calculation of your lost income.
Let Us Help With Your Family's Financial Recovery
Your lost income is an essential piece of your family's financial situation. We will fight for your full recovery of lost income, and for all of the other damages that your family deserves. Other cerebral palsy birth injury damages could include, but may not be limited to, your child's past and future medical costs, rehabilitation therapies, lost income, out-of-pocket expenses, physical pain, and emotional suffering.
The next step in getting the recovery you deserve is to reach out to our experienced cerebral palsy lawyers. We would be pleased to provide you with a free consultation. Call us, start a live chat with us, or fill out our online contact form now to learn more.
Related Links: