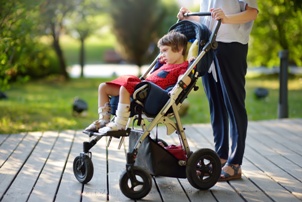 From birth, your child may suffer physical pain because of cerebral palsy. As your child gets older, physical pain will continue, and emotional suffering will likely begin as your child starts to understand how cerebral palsy makes her different from her peers and limits what she is able to do.
No amount of money will ever compensate your child for this pain and suffering. While money is an imperfect form of pain and suffering compensation, it is essential to pursue.
How Cerebral Palsy Pain and Suffering Is Calculated
Since there is no bill or receipt that proves the financial value of your child's pain and suffering, Kentucky courts look to other evidence, such as:
Your child's medical records. Your child's medical records will explain how cerebral palsy impacts her life, what her limitations are, and what treatments are expected.
Expert witnesses. Expert witnesses can explain how the life of a child with your child's specific form of cerebral palsy may be impacted. A life care plan may be developed to explain what her future may be like.
Parent testimony. You know your child best. Your testimony about your child may explain the pain and suffering your child lives with daily.
Kentucky law does not limit a child's recovery of pain and suffering damages to a certain amount of money. Instead, your child can recover the value decided on in settlement negotiations or awarded in court.
How Pain and Suffering Damages Can Help Your Child
Money won't take away your child's pain or suffering, but it can pay for counseling and services or products that may make your child's life more comfortable.
Our experienced Kentucky cerebral palsy legal team will work tirelessly to make your child's life as comfortable as possible. We will fight for fair pain and suffering compensation and for all of your child's cerebral palsy birth injury damages.
Start a live chat with us now or fill out our online contact form to schedule your free and confidential consultation. We look forward to meeting you and learning about how we can help your child.