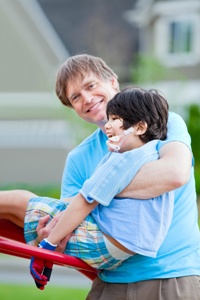 Many parents are worried about what will happen to their children when they are no longer here to care for them. That worry is even more intense when your child has special needs and will need a lifetime of care. Peace of mind is important, and there are things you can do now to help you sleep easier tonight and to ensure that your child is taken care of in the future.
Three Steps to Securing Your Child's Future
If your child suffered an injury due to medical malpractice during pregnancy, labor, or delivery, you can help him now and throughout his life by:
Getting early intervention for your child. Once your child is diagnosed, his doctor will develop a treatment plan. While medical treatments and rehabilitation therapies cannot cure most birth injuries, they can help lessen the effects of birth injuries and provide your child with the best possible start in life.
Consulting with an estate planning lawyer. Special needs trusts and other estate planning tools can help you secure your child's future.
Contacting a birth injury attorney. Your child may have ongoing medical expenses and may be unable to work in the future because of her birth injury. If a doctor, nurse, hospital, or another party was responsible for your child's injury, you might be able to bring a birth injury lawsuit on behalf of your child and secure compensation for her future needs as well as her present and past expenses related to the birth injury.
Right now, you may be overwhelmed with things to do, and you may not know where to turn for help. Our experienced birth injury lawyers want to help you. We will provide you with a free, no-obligation consultation during which we can talk about all of your concerns and provide tips for protecting your child's future. Call us or reach out to us via this website any time—24/7/365—to learn more about protecting your child's future.
Related Links: