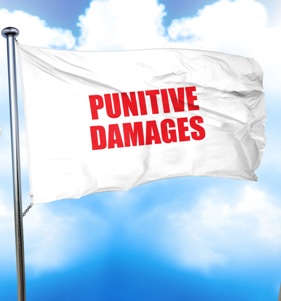 Punitive damages are not typically part of a motor vehicle accident case recovery. However, in some extreme circumstances, punitive damages may be awarded.
Kentucky's Punitive Damages Law
Punitive damages serve two purposes. First, they punish the defendant. Second, they prevent the defendant and others from similar conduct in the future.
To recover punitive damages, you must prove by clear and convincing evidence that the defendant acted with oppression, fraud, or malice. Oppression and fraud typically don't apply to motor vehicle accident cases. However, malice could apply.
Malice is defined as conduct that is specifically intended by the defendant to cause injury to the plaintiff or conduct that is carried out by the defendant with flagrant indifference to the rights of the plaintiff and with a subjective awareness that such conduct could result in human death or injury.
An Experienced Kentucky Brain Injury Lawyer Will Consider All Possible Damages
Punitive damages are just one type of compensation you might be awarded.
If you suffer a brain injury in a Kentucky motor vehicle crash, you may be able to recover compensatory damages. Compensatory damages include past and future:
Healthcare costs such as hospitalizations, surgeries, medications, doctors' visits, and assistive medical devices
Lost income such as lost wages, benefits, and income from self-employment
Out-of-pocket expenses such as transportation and household help
Physical pain and emotional suffering
Compensatory damages are easier to get than punitive damages. Still, if there is clear and convincing evidence that the other driver acted with malice, your lawyer may also pursue punitive damages on your behalf.
For an honest and accurate review of your legal claim, please contact the experienced Kentucky brain injury legal team at Gray and White Law. Our brain injury lawyers and staff nurse will investigate every aspect of your claim and provide you with all of your legal options. Call us today or fill out our online contact form to have us contact you for a free case review.
Related Links: