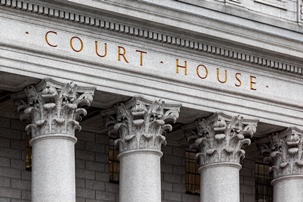 Someone else's negligence changed your life forever. Your, or your loved one's, brain injury changed family relationships, healthcare needs, enjoyment of life, and the ability to earn an income. Since the accident that caused the brain injury was someone else's fault, Kentucky law allows you or your loved one to pursue a brain injury lawsuit to recover damages.
What to Expect in a Kentucky Brain Injury Case
Litigation can be intimidating, but if you work with the right brain injury lawyer and you know what to expect the process will be less overwhelming. While every brain injury case is different, you should expect to:
Talk with a brain injury lawyer. A brain injury lawyer can gather the necessary information to evaluate your potential lawsuit. Then he can advise you on whether or not you have a potential lawsuit and the estimated value of your financial damages. This information will allow you to make an informed decision about whether to pursue legal action.
File a complaint in the right Kentucky Civil Circuit Division Court. If the damages in your case are estimated to be $5,000 or more, your lawsuit should be filed in the Civil Circuit Division. Kentucky has an extremely short statute of limitations for filing personal injury cases—in most cases, your brain injury lawsuit must be filed within one year.
Get the necessary evidence.  You will need proof to convince the court that the defendant caused the brain injury. Evidence may include depositions, written documents, photographs, videos, and medical records.
Pre-trial motions. Both your attorney and the defendant's lawyer may file pre-trial motions to limit evidence presented at trial or to get a ruling before trial.
Trial. If your case is not resolved, you will go to trial. Your lawyer will represent you at each stage of the trial including deciding on a bench or jury trial, picking a jury, presenting opening arguments, questioning witnesses, admitting evidence, presenting closing arguments, and preserving your right to appeal, when appropriate.
While litigation is ongoing, your lawyer may work with the insurance companies to try to settle your case. Insurance companies often try to deny coverage or offer low settlements to brain injury victims by claiming that brain injury victims are not as hurt as they claim or by blaming the symptoms of a brain injury on a cause other than the insured party's negligence.
Our lawyers won't accept these insurance company tactics. If the insurance company is unwilling to provide you with a fair settlement, we will get you the recovery you deserve through the litigation process described above.
What to Expect From Our Brain Injury Lawyers
The accident that left you or a loved one with a brain injury took away many of your daily choices, but it did not take away your right to hire the brain injury lawyer you choose. If you decide to work with Gray and White Law, you can expect:
To develop a personal relationship with our legal team. We don't take every case that comes through our door. Instead, we focus on the most serious and complex personal injury cases, and we develop individual relationships with each of our clients.
To have our entire firm working for you. This includes not only our nationally recognized attorneys and our legal support staff but also our staff nurse.
To only pay us if you win. We don't want money to be a barrier to legal justice. Therefore, we do not charge hourly fees. Instead, we are only paid if we win compensation for you.
To learn more about whether you have a brain injury case, how your case may work, and what damages you may recover, please schedule a free consultation with our brain injury legal team by calling us, starting a live chat with us, or filling out our online contact form. We are here for you 24/7/365.
Related Links: