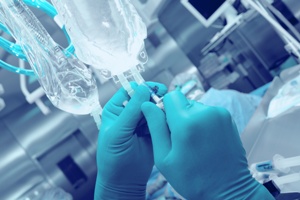 Chemotherapy medications are toxic. When used correctly, these toxins kill the cancer cells in your body. However, chemotherapy drugs can also kill healthy cells in your body and make you very ill. You are already vulnerable to illness because of your cancer and previous cancer treatments, and an overdose of chemotherapy medication can make you very sick.
Potential Health Consequences of a Chemo Overdose
The specific effects of a chemotherapy overdose depend on the chemo drugs being used and the amount of medication administered. The effects may include:
Significant pain
Hemorrhaging
Organ damage
Infection
Low blood platelet counts
The effects of a chemotherapy overdose are not the same as typical chemotherapy side effects. The consequences of a chemo overdose can be much more severe. It is also very distressing because it never should have happened. Therefore, it is important to consider pursuing a chemo overdose lawsuit to protect your rights and to help protect future cancer patients.
Let a Chemo Overdose Lawyer Help With Your Recovery
You don't need the stress and extra work of pursuing a legal recovery from the hospital, clinic, doctor, nurse, or pharmacist that caused your chemo overdose, but you do need the financial recovery that a lawsuit can provide.
Our Kentucky medical malpractice lawyers and staff nurse are experienced in chemo overdose cases. We would be happy to review your claim, free of charge, and to offer you an honest opinion about your legal options. If you decide to move forward with our help, you will not owe us any legal fees unless your case is successfully resolved. We will handle all of the day-to-day aspects of your lawsuit and use our experience to help you resolve your claim.
To learn more, please call us or start a live chat with us today. You have a very short amount of time to file a chemo overdose case in Kentucky, and we are here to help you get started as soon as you are ready.
Related Links: