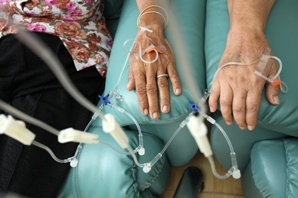 Chemotherapy overdoses may not occur as frequently as other types of medical negligence, but the result of receiving the incorrect dosage of a chemotherapy drug is often serious or deadly. Chemotherapy overdose cases are complicated, and you need the right lawyer who understands the medical information and who is not afraid to take your case to court.
Proving Chemotherapy Malpractice Cases
Before you can recover damages in a chemotherapy overdose case, you must determine what went wrong, how it went wrong, who was responsible for the chemo error, and the value of your damages. In legal terms, you must prove that:
Someone owed you a duty of care.
The duty of care was breached because someone failed to use reasonable care.
Your injury was caused by the failure to use reasonable care.
You have a legal right to recover damages.
To prove these elements in a chemotherapy overdose case, you need someone who can review medical records to determine exactly what happened to you and who caused the overdose. Not only are our lawyers experienced with medical documentation, but we also have a nurse on staff who reviews medical records, and we have experts on hand to consult for chemotherapy cases. While these cases are complicated, our experienced team has the knowledge, skill, and resources to hold the right people accountable for chemotherapy injuries.
Fighting for Chemotherapy Overdose Recoveries
Once we've identified how a doctor, nurse, pharmacist, or other party made a mistake with your chemo, our experienced legal team will fight for a full and just damage award. Chemotherapy overdose injuries and deaths are preventable, and we firmly believe that a fair recovery should be made in every chemo overdose case. Accordingly, we will go to trial to fight for your fair recovery of medical expenses, lost income, out-of-pocket costs, physical pain, and emotional suffering.
Your time to take action is limited, and your recovery is too important to delay. Call us today to schedule a free, no-obligation consultation at your convenience and learn about the difference experienced chemotherapy overdose lawyers can make for you.
Related Links: