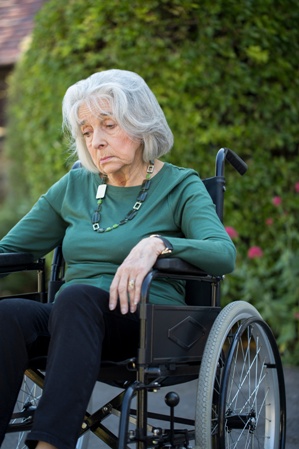 From the day your loved one was first diagnosed with Parkinson's disease, you worried about the time he would need to go into a nursing home. Eventually, his mobility issues will be too significant for him to be safe at home. But how can you make sure he will be safe in a nursing home?
For starters, you can make sure the nursing home meets all Kentucky and federal licensing standards, meet the staff, tour the facility, and read reviews of the nursing home before your loved one is admitted.
However, even with this due diligence, you can't prevent every incident of nursing home abuse or neglect. Therefore, it is important to know how nursing home abuse and neglect happen, what signs of abuse and neglect to watch for, what injuries can result from abuse and neglect, and how to help a loved one after he has been abused or neglected.
Types of Nursing Home Abuse and Neglect
Nursing homes have a duty to provide residents with appropriate care. Appropriate nursing home care includes help with activities of daily living, providing medications, and recognizing potential health problems, among many other duties. When a nursing home fails to provide reasonable care and a resident is hurt, the resident may have a claim for abuse or neglect.
The tremors, muscle stiffness, impaired balance, and motor issues associated with Parkinson's disease can make it difficult for a resident to walk, talk, or eat independently. Nursing home residents with Parkinson's disease may suffer from a nursing home's failure to:
Help the resident change positions, get to the bathroom, or change locations
Check on the resident with reasonable frequency
Provide prescribed medication at the right times
Make sure the resident is eating and drinking
Call a doctor or 911 if the resident's medical condition changes
Protect the resident from intentional physical or emotional abuse
Signs of Nursing Home Abuse and Neglect
Your loved one may not tell you if nursing home abuse or neglect occurs. He may be embarrassed, unable to find the words, or not realize the harm that has been done. Therefore, you and all of his visitors must watch for the following potential signs of nursing home abuse or neglect:
Unexplained bruises or open wounds
Unexplained changes in medical condition
Broken bones
Sprains
Changes in behavior or mood such as being withdrawn, agitated, angry, fearful or depressed
Additionally, a change in nursing home staff behavior could also be a sign of abuse or neglect. If the nursing home staff tries to discourage your visit or makes your loved one unavailable when you arrive, you may ask questions and watch for other signs of potential abuse or neglect.
Nursing Home Abuse and Neglect Injuries
Nursing home abuse and neglect can be devastating for all nursing home residents, including residents with Parkinson's disease. The exact injury depends on the type of abuse or neglect that occurs, but may include:
Any of these injuries could ultimately lead to death.
How to Help Your Loved One After an Abuse or Neglect Injury
Nursing homes should be safe places. Your loved one could not stop the abuse or neglect that occurred and may not be able to take action independently if an injury occurs. You can help your loved one by learning more about nursing home abuse and neglect injuries and lawsuits. Get started now by reading a free copy of our book, Fighting Back Against Nursing Home Abuse: What Families Need to Know to Help Their Loved Ones, and scheduling a free consultation with one of our experienced nursing home abuse lawyers.
We believe that every nursing home resident has the right to live without the physical and emotional pain of abuse or neglect. If your loved one has been hurt by nursing home abuse or neglect, we will fight hard to recover damages for all of his injuries, including past and future medical costs, out-of-pocket costs, pain, suffering, and other losses. Contact us today to learn more.
Related Links: