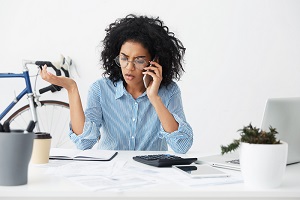 As a business owner, you know to expect the unexpected. You spend a lot of time for preparing for what can go wrong so that your business isn't ruined when the unexpected occurs.
One of the things that you've done to prepare your business is to purchase insurance. Depending on your unique business needs you may have purchased business interruption insurance, professional liability insurance, property insurance, vehicle insurance, product liability insurance, and other types of business insurance.
You expect the insurance company to act in good faith and to compensate your business according to the terms of the insurance policy when needed. Unfortunately, this doesn't always happen. An insurance company may act in bad faith—thereby violating the insurance contract that your business made with the insurer—and you may be able to recover damages. The legal team at Gray and White Law knows how to stand up to the insurance companies and fight hard for the fair recovery of businesses that have been wronged by their insurers.
But First You Need to Know If Your Insurance Company Acted in Bad Faith
Kentucky businesses are protected by the Kentucky Unfair Claims Settlement Practices Act. According to the law, insurance companies must treat their insurance policy holders fairly. The law provides 17 different unfair claims settlement practices. Your business, as an insurance policy holder, may have a bad faith insurance claim if the insurance company:
Misrepresented important facts about your insurance policy.
Failed to "acknowledge and act reasonably promptly" when you contact the company about a claim.
Failed to have or implement reasonable procedures for investigating your claim.
Refused to pay your claim without conducting a reasonable investigation that included all available information.
Failed to approve or deny your claim within a reasonable time after a proof of loss statement was completed.
Did not attempt, in good faith, to promptly, fairly, and equitably settlement claims in which liability was reasonably clear.
Compelled you to go to litigation to get a fair recovery by offering you substantially less then you could recover in litigation.
Attempted to settle your claim for less than a reasonable person would believe he was entitled to based on written advertising that was included with or part of your application.
Attempted to settle your claim based on an application that the insurance company changed without your knowledge or consent.
Other claims of bad faith may also be brought, as described in the statute.
How to Prove the Insurance Company Acted in Bad Faith
In order to bring a successful claim against an insurance company that has acted in bad faith, you will need to prove that:
The insurance company had a legal obligation to pay your claim pursuant to the terms of your insurance policy.
 
The insurance company did not have a reasonable basis—based on the law and the facts of your claim—to deny your claim.
 
The insurance company knew that there was no reasonable basis for denying your claim or acted with reckless disregard of whether there was a reasonable basis for denying your claim.
If your business suffered a financial loss because of the insurance company's bad faith, then it is important to take the next steps and to hold the insurance company accountable.
Should Your Business Pursue a Bad Faith Insurance Claim?
In addition to the statutory law described above, the Kentucky courts have decided cases that may impact your recovery in a bad faith insurance case. If your business has suffered financially because of an insurer's bad faith then you may be able to recover for your losses. In some cases, punitive damages may also be allowed.
The burden of proof is on you. As the insured, you must prove that the insurance company violated the law and you must prove the value of your damages. However, you do not have to do this alone. Instead, you have the right to contact the experienced business lawyers of Gray and White Law. We have a national reputation for winning complicated business lawsuits, and we would be pleased to provide you with a free consultation about your rights and potential recovery. For more information, please download a free copy of our book, The Legal Guide to Business and Contract Disputes, and contact us anytime—we answer the phone 365 days a year, 24 hours a day—to schedule your initial meeting with us.
 
RELATED LINKS