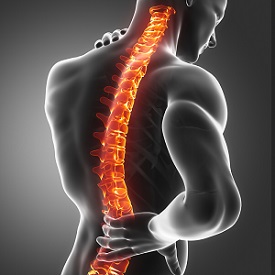 Approximately 17,000 people suffer spinal cord injuries each year in the United States. The most common cause of spinal cord injuries is motor vehicle accidents. Since 2010, thirty-eight percent of spinal cord injuries in this country have been caused by vehicular crashes.
Spinal cord injuries—like most injuries—are unique. However, unlike other types of injuries, spinal cord injuries may be irreversible. The damage from a spinal cord injury may be permanent, and it may be life changing.
If you or a loved one has suffered a spinal cord injury in a car crash, then your first priorities must be to understand your medical treatment and prognosis, your expected lifetime costs, and your right to fair legal recovery.
What Is a Spinal Cord Injury and How Is It Treated?
A doctor will conduct a neurological exam if it is possible that you suffered a spinal cord injury in a car crash. Then, if a spinal cord injury is suspected, the doctor may order diagnostic tests to confirm the suspected diagnosis and to find out more about the extent of the injury. These tests could include CT scans, MRIs, and x-rays.
Different Types of Spinal Cord Injuries
Typically, the parts of the body below the part of the spine that was hurt may be impacted by a spinal cord injury. Different types of spinal cord injuries can occur in a car crash, including injuries to the…
Cervical spine. These injuries may result in paralysis or weakness to the entire body below the part of the neck that was hurt. Quadriplegia may result.
Thoracic spine. These injuries are less common than other spinal cord injuries because the rib cage provides some protection to this area of the spine. However, injuries can occur and may cause paralysis or weakness in the legs, bladder, bowel, and reproductive organs. Paraplegia may result.
Lumbar spine. These injuries can result in the same types of complications as thoracic spinal cord injuries.
Sacral spine. An injury to this area of the spine may also cause similar complications as thoracic spinal cord injuries.
Additionally, a spinal cord injury may be classified as complete or incomplete. A complete spinal cord injury occurs when all sensory and motor function below the point of the injury occurs. An incomplete spinal cord injury occurs when some sensation or motor function exists below the point of injury.
Additional complications from spinal cord injuries can occur. These complications may include:
Urinary tract and kidney infections stemming from bladder control problems.
Pressure sores.
Blood clots and high blood pressure due to circulatory problems.
Respiratory difficulties.
Tightened muscles or loss of muscle tone.
Sexual dysfunction.
Chronic pain.
Depression.
Spinal Cord Injury Treatment
Treatment for spinal cord injuries should be individualized and will depend on your specific injury and overall health. Your doctor may talk to you about options including:
Surgery.
Medication.
Experimental procedures.
Rehabilitation therapy, such as physical rehabilitation and occupational rehabilitation.
Counseling.
Assistive devices, such as wheelchair, braces, and electronic aids.
Research Is Important and Kentucky Is Helping
What began as a tragic car accident would help create a research program with the potential to change thousands of lives. In 1993, Maggie Brooks, the niece of then–Kentucky State Senator Tim Shaughnessy, was paralyzed from the shoulders down in a devastating car accident. Seeing what other states had done with programs that used traffic citation fees to fund medical research, Shaughnessy knew he could use this tragedy to benefit Kentucky accident victims similar to his niece.
Shaughnessy proposed a program that would allow $12.50 from each Kentucky speeding fine to be gathered into a special account to fund spinal cord and head injury research. Between 1995 and today that program—called the Kentucky Spinal Cord and Head Injury Trust—has raised tens of millions of dollars which have been used to build and maintain a spinal cord injury and brain injury research center at the University of Louisville. Important research is going on to find effective spinal cord injury treatments.
Spinal Cord Injury Treatment and Care Is Important—and Expensive
Currently, the average age of a spinal cord injury victim is 42. That means that many spinal cord injury patients have a long time left to live and that their lifetime medical costs, lost income, and other damages may be significant.
The average lifetime costs of medical care and living expenses is well over one million dollars for most types of spinal cord injuries and approaching half a billion dollars for tetraplegia (also known as quadriplegia) suffered by someone in their 20s. These numbers do not include lost wages, pain, or suffering—all of which add significantly to the costs of a spinal cord injury.
As you consider your own future, it is important to anticipate costs such as:
Medical care including hospitalizations, surgeries, doctors' visits, medications, physical therapy, occupational therapy, and other health care costs.
Home care including help taking care of yourself, cooking, cleaning, taking care of your kids, and transportation.
Assistive devices such as wheelchairs, ventilators, and other equipment.
Accommodations to your home, which may include ramps, railings, elevators, and other renovations.
Lost income, including your wages, benefits, and income from being self-employed from the time that you were hurt until the time of what would have been your anticipated retirement.
Psychological costs for your emotional pain and change in lifestyle.
And it is important to fight hard for your fair recovery of these damages.
What Will You Recover?
Your recovery depends on the:
Specific damages that you have suffered or are reasonably likely to suffer and the evidence you have of past and future damages.
Actions that you take after your injury.
An attorney can help you fight for the fair and just recovery that you deserve by gathering the necessary evidence, by negotiating with the insurance company on your behalf, and by representing you in court.
At Gray and White Law, our experienced attorneys, our staff nurse, and our entire firm put the needs of each individual client first. You will never be just another client here. Instead, we want to get to know you and to understand how your spinal cord injury has impacted your life. We want to get you the fair recovery that you deserve and that will make a difference to your future. Please contact us at any time—24/7/365—to set up a free consultation to learn more about how we can help you recover from your spinal cord injury.
RELATED LINKS