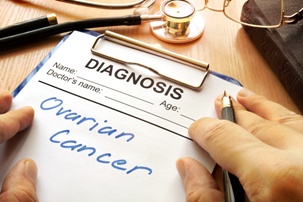 Over the last few years, women have sued Johnson & Johnson claiming that the company's talcum-based products caused their ovarian cancer. Specifically, the women (or their survivors) allege that talcum powder was contaminated with asbestos, which caused their cancer.
As of April 30, 2020, more than 16,000 talc-related cancer cases were pending against Johnson & Johnson in the United States.
Judge Allows Five Expert Witnesses to Testify in Ovarian Cancer Cases
The majority of the 16,000 talcum cancer injury cases against Johnson & Johnson are before Chief United States District Court Judge Freda Wolfson in the District of New Jersey.
Johnson & Johnson asked the court to prevent all of the plaintiffs' expert witnesses from testifying at trial. If Judge Wolfson had granted Johnson & Johnson's motion and the motion had been affirmed during any appeals, the plaintiffs would have been unable to prove their case.
However, that is not what happened.
Instead, on Monday, April 27, 2020, Judge Wolfson ruled that the plaintiffs may present expert testimony that Johnson & Johnson talc products were contaminated with asbestos. This ruling, in effect, allows the plaintiffs' cases to move forward.
The five witnesses who may testify include:
Arch "Chip" Carson, M.D., Ph.D., an Associate Professor and Program Director for the Southwest Center for Occupational and Environmental Health at the University of Texas School of Public Health in Houston.
Daniel Clarke-Pearson, M.D., a professor and a recent chairman in the Department of Obstetrics and Gynecology at the University of North Carolina Chapel Hill. He specializes in gynecological oncology.
William Longo, Ph.D., a material scientist/electron microscopist and founder of Georgia's Micro Analytical Laboratories. He specializes in asbestos analysis and is expected to testify that Johnson & Johnson talcum-based powder contains asbestos and fibrous talc.
Anne McTiernan, M.D., Ph.D., a Research Professor at the University of Washington School of Public Health's Department of Epidemiology and the University of Washington School of Medicine. Dr. Tiernan is also a cancer prevention researcher at the Fred Hutchinson Cancer Research Center.
Ghassan Saed M.D., Ph.D., a Research Professor in the Departments of Obstetrics & Gynecology and Oncology at Wayne State University and the Karmanos Cancer Center in Detroit. Dr. Saed is expected to testify about his clinical research demonstrating that talcum powder can cause inflammation and oxidative stress in cells.
These expert witnesses will be allowed to testify before juries.
Plaintiffs and Defendant React to the Judge's Ruling
In response to Judge Wolfson's April 2020 ruling, Johnson & Johnson reminded the public that the judge did not rule on the merits of the plaintiff's claims and that the company continues to deny that its talc-containing products cause cancer.
The plaintiffs, through one of their attorneys, told the press, "We're very pleased…The decision states, in a nutshell, that plaintiffs' general causation experts are going to be able to testify that talcum powder can cause ovarian cancer."
Could You Have a Case Against Johnson & Johnson?
Now is the time to find out. You may still have time to file a claim and get the recovery you deserve.
Johnson & Johnson is a trusted household name. The company wants to defend its reputation and its profits, and it has attorneys and experts working hard to do just that.
You deserve to have attorneys and experts working hard for you if you have ovarian cancer, or your loved one died from ovarian cancer after regularly using Johnson & Johnson's talcum-based baby powder.
Ovarian cancer is difficult to diagnose early and often spreads to other parts of the body before a diagnosis is made.  If you have ovarian cancer, you may:
Have significant medical expenses. These costs may include chemotherapy, radiation, surgeries, hospital stays, doctors' visits, medications, and more.
Be unable to work. You may be unable to work at all or unable to work as much as you did before your cancer diagnosis. Either way, your income may be lower.
Experience intense physical pain. Both your cancer and your cancer treatments can have serious physical side effects.
Suffer emotionally. An ovarian cancer diagnosis will likely change your life. You may worry about your future, mourn the loss of the things you once you enjoyed, and experience anxiety and depression.
If your loved one died from ovarian cancer, you might have to pay funeral costs, adjust your family income to account for your loved one's lost income, and mourn your loved one. While nothing can bring her back, your family deserves to be compensated for your immeasurable loss.
Your time to protect your legal rights is limited by law. Accordingly, we encourage you to contact our experienced injury lawyers today. 
Our Kentucky talcum powder injury lawyers are prepared to represent individual women hurt by large companies such as Johnson & Johnson. If you developed ovarian cancer after using Johnson & Johnson's talcum-based baby powder, or if your loved one died, please call us today to schedule your free, no-obligation consultation. We would be pleased to talk to you about your rights and your possible legal compensation.
Related Links: