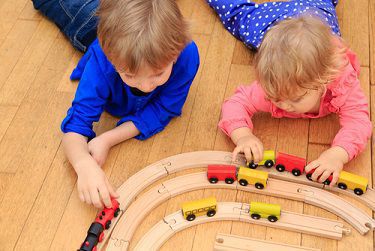 You want nothing more than to keep your child safe. From the moment you buckle your child into the car seat for the first time, child safety is the lens through which you examine every single thing you do. You wonder if the stroller, the crib, the car seat, the toy, the bottle, the cup, and even the blanket you give your child is safe.
Each year, products for infants, toddlers, and children are put on the market and later recalled when a safety risk is discovered. Often, these products are recalled after they've hurt or killed a child. Accordingly, it is important to stay up to date on the latest recalls and to make sure that you don't have any products in your home that could unknowingly harm your child.
Recent Recalls: January to April 2015
Some of the recent 2015 recalls of baby and child products include:
Children's pajamas: Star Ride Kids girls' pajama sets were recalled in January 2015 for failing to meet federal flammability standards. In February 2015, Lazy One footed pajamas were recalled for the same reason. In March 2015 KTM North American children's pajamas, K.J. Sportswear California pajamas, and Lands' End children's pajamas and robes were also recalled for this reason. In April 2015, it was Smooth Industries that recalled children's pajamas for failing to meet federal flammability standards.
Crib mattresses: IKEA VYSSA mattresses were recalled in January 2015 because they could leave a gap between the mattress and the crib that could result in infant entrapment.
Children's food pouches: The PouchPop™ Popper that attaches to food pouches were recalled in February 2015 because it could come off and result in a choking hazard for children.
Toys: Tough Treadz Auto Carrier sold at Family Dollar Stores were recalled in February 2015 because of sharp edges that could result in lacerations. Also in February 2015, LS Import Inc. recalled airplane and butterfly plush toys because small parts could come off and be a choking hazard. Similarly, in March 2015, Levels of Discovery Fly Boy Airplane Rockers were recalled because wooden knobs could come off and be a choking hazard. In April 2015, Cycle Gear semi-truck and motorcycle toys were recalled for having excessive lead.
High chairs: Mima Moon 3-in-1 High Chairs were recalled in February 2015 because of a fall risk to children.
Bikes: 2014 Marin MBX 50 and Tiny Trail Bicycles were recalled in February 2015 because handlebars could loosen and result in crashes.
Bassinets: In March 2015, the Dream on Me Bassinet model #439B – 2-in-1 Cradle to Bassinet was recalled because the wire supports could disconnect and pose a fall or entrapment risk for infants.
Clothing: In March 2015, Kroger recalled Kids Korner zipper hooded sweatshirts because the zipper pull could detach and be a choking hazard, and M&Ms World recalled youth lounge pants for failing to meet federal flammability standards.
Window coverings: In March 2015, Blinds to Go recalled custom-made window shades because the chains or cords could cause strangulation risks for children.
Strollers: Stokke Trailz Strollers were recalled in March 2015 because the stroller handle could break and cause a fall risk.
Blankets: In April 2015, Goochie Goo Garbs recalled its Children's Sensory Grab Garb blankets because the wire-edged ribbon could become exposed and result in lacerations.
Of course, this list is ever-changing and, as a parent or caretaker, it is important for you to stay current on the latest recalls.
How to Stay Up-to-Date on Recalled Products for Babies and Children
You don't have to rely on others to report recalls to you. For major products, such as strollers and car seats, you may be able to register your item directly with the manufacturer so that you are automatically notified of any future recalls.
Additionally, you can always search the United States Consumer Product Safety Commission website for additional information about a specific product or company.
RELATED LINKS