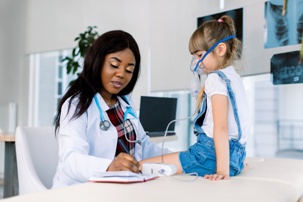 Cerebral palsy does not cause respiratory distress, but it can cause life-threatening respiratory complications. Every child with cerebral palsy faces unique health challenges and risks. You can't predict every medical problem your child may face, but you can be prepared for the most severe dangers, including respiratory complications. Some of the respiratory complications to watch for include:
Choking
Aspiration
Pneumonia
Other lung infections such as bronchiolitis
Additionally, respiratory problems can cause life-long health issues such as heart problems, chronic lung disease, failure to thrive, respiratory distress syndrome, and other medical conditions.
Who's at Risk for Respiratory Complications From Cerebral Palsy?
Respiratory complications are more common in children with cerebral palsy who:
Can't run around or exercise and, therefore, don't get enough deep breaths to maintain a healthy respiratory system
Have oral motor dysfunction and are unable to control face and neck muscles
Have a structural abnormality, such as scoliosis, or low muscle tone that contributes to a chest wall deformity that puts pressure on the lungs
Were born pre-term and have lung issues associated with prematurity
Have eating difficulties that can lead to choking or malnourishment which can make an infection more likely
Potential signs of respiratory problems include:
Heavy breathing
Breathlessness
Wheezing
Drooling
Difficulty coughing or clearing lungs or airways
Trouble swallowing
Gagging
Trouble chewing
Acid reflux
Recurring chest infections
Speech and language difficulties
If your child is at risk of respiratory complications from cerebral palsy, you should talk to your child's doctor about the potential benefits of respiratory therapy.
Respiratory Therapy for Children With Cerebral Palsy
Respiratory therapy may improve your child's quality of life and may extend your child's life expectancy. Like physical therapy and other rehabilitation therapies, respiratory therapy is designed to meet the unique needs of each person.
Typically, an evaluation is done to examine your child's lung function and any other medical conditions that could contribute to respiratory problems. An evaluation often includes a physical exam, lung capacity tests, blood tests, and other diagnostic tools so that a complete diagnosis can be made and the right treatment can begin.
Depending on your child's needs, respiratory therapy may be recommended and could include:
Breathing exercises to strengthen lung capacity
Safe feeding strategies and techniques
Nutritional assessments
Feeding tube
Oxygen therapy
Medications such as nebulizers, inhalers, and antibiotics
Body positioning techniques to make breathing, eating, and swallowing easier
A doctor, respiratory therapist, or another healthcare provider with the education and experience to meet your child's specific respiratory therapy needs should provide treatment. Treatment can occur at home, in an outpatient clinic, in a doctor's office, or in the hospital, depending on your child's needs.
How to Pay for Respiratory Therapy
You would do anything to get your child the right treatment to keep her alive or to improve her quality of life. You will find a way to pay for respiratory therapy if it helps your child. Yet, the stress of paying additional medical bills may be overwhelming. Even if you have health insurance, your child's current medical bills may be staggering, and it can be challenging to work while caring for a child with a lot of medical needs.
We strongly believe that money should never be an obstacle in your child's medical treatment if your child's cerebral palsy was caused by medical negligence. The doctor or hospital responsible for causing your child's cerebral palsy should pay for all of her medical costs and other damages. This includes respiratory therapy.
When you contact Gray and White Law, our staff nurse and experienced Kentucky cerebral palsy lawyers will find out exactly what caused your child's cerebral palsy. If medical negligence was a cause, then we will fight hard for your child's full and complete recovery so that you can make sure that your child has all the necessary treatments without putting unnecessary financial stress on your family.
You only have a short time to pursue a cerebral palsy lawsuit in Kentucky. Call us or start a live chat with us as soon as possible to learn more or to schedule your free, no-obligation consultation.
Related Links: