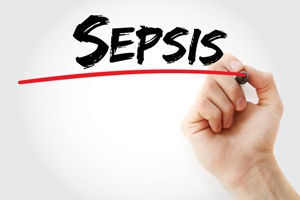 Nursing home residents often have multiple health issues. It can be tricky for you, as a family member or a friend, to know when something has changed, or a new medical problem has developed. You count on the nursing home doctors and nurses to notice and diagnose new symptoms. However, some conditions require immediate treatment to save a nursing home resident's life.
Sepsis is one of those conditions.
Sepsis is a dangerous blood infection that can cause fatal septic shock. The sooner sepsis is caught, however, the better the chance that medication will work and save your loved one's life.
Sepsis Symptoms in Nursing Home Residents
Sepsis symptoms become more severe as the infection progresses through the bloodstream and begins to impact internal organs. Sepsis may be a concern if your loved one experiences any of the following symptoms:
A fever above 101.3 degrees
A body temperature below 95 degrees
A rapid heartbeat above 90 beats per minute
A rapid respiration rate above 20 breaths per minute
Difficulty breathing
Stomach pain
Decrease in urine output
Change in mental state
Significant drop in blood pressure
If your loved one is experiencing  any of these symptoms, she should be evaluated for sepsis.
Take Immediate Steps If You Suspect Sepsis
If your loved one has any sepsis symptoms, it is important to notify her doctor immediately. A doctor may confirm a sepsis diagnosis through a physical examination and blood tests. Once sepsis is diagnosed, treatment may begin, and it may include:
Antibiotics to treat the underlying infection
Other medications such as corticosteroids, insulin, painkillers, or sedatives
Fluids to help with blood flow to allow oxygen to reach internal organs
Kidney dialysis
Breathing treatments
For some nursing home residents, sepsis treatment may prevent permanent injury, but for others, the damage may have already occurred.
Is Sepsis Always Caused by Nursing Home Negligence?
Sometimes, sepsis is an unfortunate illness that could not have been prevented with reasonable care. Nursing home residents have a higher risk than the general population for developing sepsis because of their age, medical conditions, and communal living arrangements.
Yet, sepsis is not always an inevitable accident. When sepsis occurs because of a bedsore or an underlying infection that went undiagnosed, or when sepsis progresses because nursing home staff missed the symptoms, then a case can be made for nursing home negligence.
You need facts about what happened to your loved one to determine whether she was the victim of nursing home negligence. The nursing home is not going to hand over the information you need, but with the help of a nursing home abuse lawyer, you can get the necessary evidence to find out what happened to your loved one.
Through interrogatories, depositions, and requests for production of documents, our nursing home negligence lawyers will gather information from:
Your loved one's nursing home chart or record
Nursing home staffing logs
Your loved one's care plan
Nursing home policies and procedures
Witnesses
Other relevant sources
Additionally, our staff nurse and experienced attorneys will consult expert witnesses as needed to determine exactly what happened to your loved one.
We will fight for your loved one's fair recovery. If she has died, we can sue for wrongful death damages on behalf of her estate. Damages for nursing home sepsis could include compensation for all:
Medical costs associated with the sepsis injury
Physical pain and emotional suffering your loved one endured because of sepsis
Any out-of-pocket costs
Your family's loss if your loved one died
To learn more about what you can do to protect your loved one's rights after a nursing home sepsis injury, we encourage you to contact us through this website or by phone at any time. We would be pleased to meet with you for a free, no-obligation consultation where we can review what happened to your loved one, explain the legal process, and talk to you about our no fee policy.
Related Links: