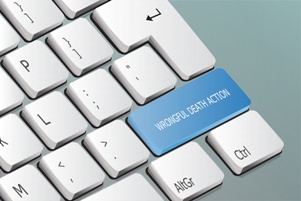 You are devastated by the loss of your elderly loved one. You trusted the nursing home to keep him safe, but somehow he died of septic shock in their care. You are now wondering if there is anything you can do to hold the nursing home accountable for negligence.
If you are the personal representative of your loved one's estate and your loved one died from septic shock caused by nursing home negligence, you may have grounds to file a lawsuit. As you mourn the loss of your loved one, you might not know if a lawsuit is an option for you, but our experienced nursing home lawyers can help you get the information you need and advise you about your rights.
Who Has Standing to Sue?
The personal representative of an estate has the legal authority to file a wrongful death lawsuit in Kentucky. Your loved one's will should name a personal representative, but if it does not, the court will appoint one. It will be up to that person to decide whether or not to file a lawsuit.
Nursing Home Negligence
Septic shock occurs when the body reacts to an infection. By the time septic shock occurs, your loved one experienced a significant drop in blood pressure and vital organs began to fail. Sometimes, nursing home staff can do everything right and septic shock still occurs. Other times, however, septic shock would have been avoided if nursing home staff had:
Recognized that the resident had an infection or medical issue
Gotten prompt medical attention for the resident
Administered prescribed medication to the resident as directed
Understaffed nursing homes, poorly trained nursing home staff, and nursing home staff members who fail to exercise reasonable care may be negligent.
If nursing home negligence caused your loved one's septic shock death and you have standing to sue, our experienced nursing home wrongful death lawyers will do everything we can to bring your family justice. Call us today to learn how we may be able to help you and to schedule a free, no-obligation consultation to see if you may have a nursing home wrongful death case worth pursuing.
Related Links: