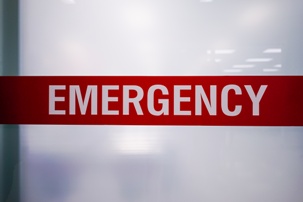 Emergency room staff members triage patients and quickly provide critical medical care to prevent unnecessary injuries and deaths. Emergency room doctors, nurses, and other workers should have the necessary education to do their jobs, but that might not be enough to keep patients safe. Each emergency room does things a little differently, and the hospital should ensure that all ER staff members are appropriately trained to prevent tragedies. Without appropriate training, ERs can quickly become dangerous for patients, and hospitals may be liable for any injuries caused by untrained staff.
Emergency Room Training
Hospitals and emergency rooms have a duty to hire qualified staff. For example, doctors and nurses must have the appropriate degrees and state licenses. Administrative staff, housekeepers, and orderlies must have the required skills to do the job.
Additionally, hospital emergency rooms must provide necessary training in ER policies and procedures for all staff. For medical personnel, this may typically include:
Patient triage. Triage is one of the most challenging parts of working in an emergency room. Emergency room staff must make judgments, based on symptoms and patient information, about which patients should be seen first. A mistake could cause a patient who needs immediate treatment to prevent injury or death to wait while other patients are seen first.
Patient hand-off. The people caring for an emergency room patient may change. It may happen if the person is brought in by ambulance, and the ambulance team transfers care to the emergency room team, and it may happen again when emergency room shifts change. At each of these critical junctures, all relevant information must be relayed according to hospital policy and procedure.
Communication. Communication between patient in-take personnel, first responders, doctors, and nurses must follow hospital procedures. Procedures should ensure that everyone has access to accurate and complete information as quickly as possible.
Patient monitoring. ER patients should be monitored to see if they are remaining stable or getting worse. Hospitals may have specific procedures about how often patients should be monitored and who is responsible for that monitoring.
Other staff members should be trained in policies and procedures relevant to their roles in the emergency room setting.
A lack of training can cause nursing home negligence injuries. However, other types of emergency room negligence may not be caused by a lack of training. For example, a misdiagnosis, the failure to order the right test, or a treatment mistake may be negligence that was due to factors other than a hospital's lack of staff training.
Who Pays for ER Negligence?
It is you who is paying the physical price for emergency room negligence. If you choose to do nothing to protect your legal rights, then it will also be you who pays the financial cost for emergency room negligence.
If the hospital failed to provide the right training or right support for the doctor, nurse, or another employee who caused your injury, the hospital might have some or all of the legal responsibility for paying for your injuries. The specific staff member may also bear some of the legal liability for your injury and may share the financial responsibility with the hospital for paying damages.
Protect Your Rights After an ER Malpractice Injury
In the aftermath of your emergency room injury, staff training may not be on your mind. However, our experienced emergency room delay injury lawyers will investigate every angle of your potential case and find out exactly what caused your injuries. If your care was delayed because staff did not have adequate training in triage, patient hand-off, communication, or other ER policies and procedures, we will hold the hospital accountable for your injury. Likewise, if your care was delayed for any other reason, we will hold the right people or the hospital accountable.
Find out more about how to protect your rights by calling our Kentucky ER medical malpractice attorneys for a free consultation. Kentucky law limits the amount of time you have to file a lawsuit. Therefore, we encourage you to contact us today by phone, online chat, or by filling out our online contact form to have us contact you.
Related Links: