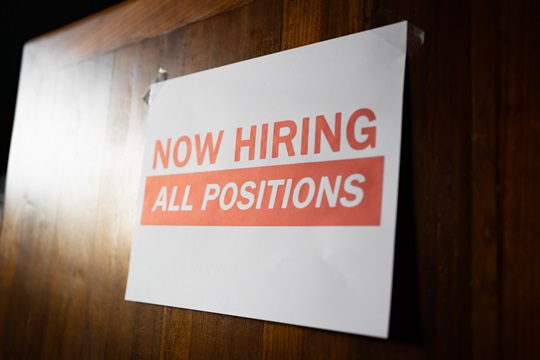 Nursing home staff members are essential workers. Without them, there would be no one to care for our loved ones in nursing homes. Even before the Covid-19 pandemic began, many nursing homes underpaid their employees and understaffed their nursing homes. Now, however, the situation is dire in many Kentucky nursing homes, and nursing home residents throughout the Commonwealth are at risk of suffering severe injuries.
U.S. Nursing Homes Lost 450,000 Workers Between February 2020 and December 2021
Kentucky is no exception to the national trend. In November 2021, the Kentucky Association of Health Care Facilities (KAHCF) and the Kentucky Center for Assisted Living (KCAL) surveyed their members. They found that more than half were concerned they may have to close their facilities if Kentucky nursing home staff shortages continue.
More than 100 assisted living communities or skilled nursing home facilities reported moderate to high staffing shortages in Kentucky at the end of 2021.
People are leaving nursing home work in large numbers for a variety of reasons, including:
Lack of competitive wages
Burnout and stress
Staffing agencies recruiting nursing home workers to better paying or less stressful jobs
Vaccine mandates
By the end of 2021, there were approximately 3,000 unfilled positions in Kentucky nursing homes. These nursing home job vacancies included:
Administrative positions
Directors of nursing
Business office positions
Maintenance workers
Dietary and food service workers
Activities workers
Licensed practical nurses
Nurse aides
Staffing shortages were reportedly causing:
Limited capacity and the inability to accept new residents
Limited activities and services for residents
Staffing shortages could also be creating dangerous conditions for nursing home residents.
What Could Happen in an Understaffed Nursing Home
Understaffed nursing homes place unfair burdens on the staff who do work there and create potentially life-threatening dangers for nursing home residents. Residents in understaffed nursing homes may experience:
The reason for the understaffing doesn't matter if your loved one was hurt as a result.
Can Nursing Homes Solve the Staffing Problem?
Nursing homes may need to be creative to solve the current staffing issues. As always, higher wages may attract more workers. However, if workers can earn the same or more in less stressful jobs, they may stay away from nursing home work. Nursing homes may need to try other things to encourage workers to accept and stay in nursing home jobs. For example, they may:
Create flexible schedules
Create an environment where workers enjoy going to work, feel supported, and do not burn out
Pay over time, sign-on bonuses, and shift bonuses
No one is suggesting that the staffing solution is easy. However, solutions must be found to protect Kentucky's vulnerable and beloved nursing home residents.
What to Do If Your Loved One Is Hurt in an Understaffed Nursing Home
If your loved one has been hurt in a Kentucky nursing home, we encourage you not to wait another day to take action. Visit our Kentucky Nursing Home Resource Center to get information about your loved one's Kentucky nursing home and contact our Louisville nursing home abuse lawyers to schedule a free, no-obligation consultation.