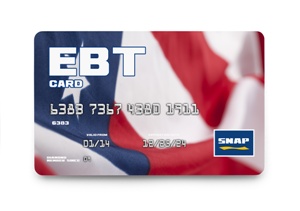 Taking care of a child with cerebral palsy often involves tapping into many different resources. As a parent, you are your child's most important resource, teacher, and provider, but you shouldn't have to provide all of your child's care without help.
Consider Government Resources for Children With Cerebral Palsy
There are different eligibility requirements for different government programs. Below is a sampling of the government programs that are available to people with cerebral palsy, but not everyone with cerebral palsy will qualify for every program. It is essential to learn about all of the specific programs you think may benefit your child now and in the future.
These programs may include:
Nutritional assistance. Supplemental Nutrition Assistance Program (SNAP), Women, Infant, and Children Supplemental Nutrition Program (WIC), and school meal assistance programs may be available to your child, depending on your financial resources.
Childcare assistance. Government resources may help you find qualified childcare based on your child's unique needs. In some cases, you may also qualify for financial assistance.
Special education. Special education is available to all children aged 3-21 regardless of their income. If your child has a qualifying disability that interferes with his progress in the general curriculum, he should receive special education services according to an Individualized Education Plan. From birth to age 3, a child with cerebral palsy may qualify for First Steps early intervention services.
Health insurance. A children's health insurance plan (CHIP) or Medicaid may provide your child with coverage now if your child qualifies. Later in life, Medicare may help with your child's health insurance needs.
As your child gets older, other types of government assistance such as housing assistance, energy assistance, disability income, and employment assistance may also be helpful.
You may decide to pursue some of these resources, but few programs are automatically available to your child without your intervention and advocacy. We encourage you to consider all of the resources described above and any others that may be mentioned to you by your child's doctors, teachers, or therapists so that he gets every support available after a cerebral palsy diagnosis and for the rest of his life.
Advocate for Your Child's Full Recovery
While government resources can help, government programs alone may not be enough to give your child everything he deserves. If your child's cerebral palsy was caused by medical malpractice during labor or delivery, he may recover money in a birth injury lawsuit that can be used to pay for past and future medical expenses, lost income, out-of-pocket costs, physical pain and emotional suffering. Find out more about how to get this type of recovery by contacting our experienced Kentucky cerebral palsy lawyers today for a free consultation.
Related Links: