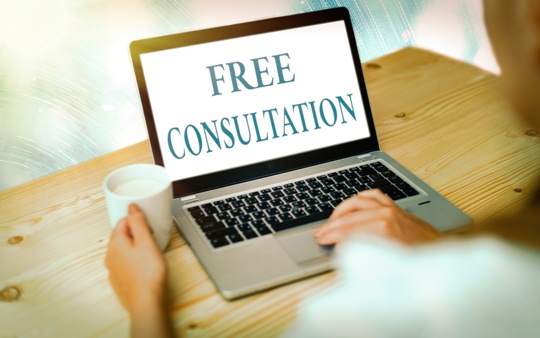 Your life, or the life of a child, spouse, or another loved one, was changed by an accident. Whether the brain injury occurred in a motor vehicle wreck, because of medical malpractice, or for another reason, you and your family may suffer significant damages.
Without fair compensation, you may be stuck with past, current, and future medical expenses, rehabilitation costs, lost income, out-of-pocket costs, physical pain, and emotional suffering. An experienced Kentucy brain injury lawyer can help you recover compensation for these losses. But, just how much is a brain injury attorney in Kentucky? Find out if you really can afford one below.
Don't Worry About the Cost of a Brain Injury Lawyer
At Gray and White Law, we believe that everyone has the right to legal representation. Cost should not be a barrier to making a fair recovery when you are hurt by someone else's negligence. Accordingly, we offer all of our brain injury clients:
A completely free, no-obligation initial consultation. Let's talk about your potential brain injury case. This initial meeting is free, and you are under no obligation to hire us after the consultation. Instead, you can weigh all of the information to decide whether you want to hire a brain injury lawyer to pursue a lawsuit.
Our No-Fee Policy. Our brain injury clients do not pay us any hourly fees. Instead, we are only paid if you recover damages for your injuries. If your case is successful, we are paid a previously agreed-upon percentage of your recovery. If you don't recover damages, we don't get paid.
Financial Consequences of Failing to Hire a Brain Injury Lawyer
Not only can you afford a brain injury attorney in Kentucky for the reasons described above, but you may also end up financially worse off if you fail to hire a lawyer. You may have a more difficult time winning your case without the help of an experienced lawyer who fights to protect your rights.
Our brain injury attorney in Kentucky doesn't want you to get caught with unexpected and unnecessary damages. Instead, we want to fight for your full and fair recovery.
Please call us at 888-450-4456 or complete our contact form to have a member of our legal team contact you to schedule your first appointment. We look forward to hearing from you and getting you the just recovery that you deserve.
Related Links: