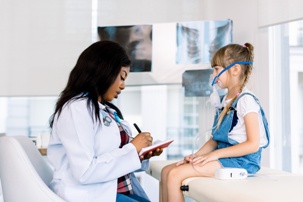 Every day you are proud of the effort your child makes to do things other kids take for granted. Cerebral palsy has impacted your child in many ways, both great and small, and you are continuously looking for opportunities to help your child. Above all else, you don't want to cause your child any additional pain or suffering. Therefore, non-surgical options may be of particular interest to you.
Six Non-Surgical Options to Consider
Every child with cerebral palsy is unique. Depending on your child's specific needs, he may benefit from some, but not all, of the treatments described below. Some cerebral palsy treatment options to consider include:
Occupational therapy. An occupational therapist can help a child with cerebral palsy learn to accomplish activities of daily living as independently as possible.
Physical therapy. Physical therapy is often necessary to help with muscle control and gross motor function. In addition to traditional physical therapy, subspecialties of physical therapy, such as aqua therapy and therapeutic horseback riding, may be beneficial.
Play therapy. Play therapy can expose kids to a variety of toys in different environments. It can help children learn to interact with other children and build a child's self-confidence.
Psychotherapy. It can be hard to live with the physical limitations of cerebral palsy. Additionally, some people with cerebral palsy also have intellectual disabilities. Psychotherapy, or behavioral therapy, can help people with these diagnoses.
Respiratory therapy. Some children with cerebral palsy have trouble breathing. For these children, respiratory therapy exercises can strengthen the lungs and make breathing easier.
Speech and language therapy. The goal of speech and language therapy is to help your child communicate. There are many different therapeutic options available for speech and language pathologists to use, depending on your child's unique needs.
Talk to your child's pediatrician about his cerebral palsy treatment plan and what particular therapies and treatments may be beneficial based on his needs. For each type of therapy, specific goals should be identified and new goals should be established as they are met.
Paying for Cerebral Palsy Treatment
Unless you pursue other payment possibilities, you will pay for your child's cerebral palsy treatments. Your child's health insurance may cover some of these treatments, depending on the terms of your plan.
In some cases, Kentucky's First Steps program for children from birth to age three and special education for children age three to twenty-one may cover some, but not all, of the treatments. Your child will qualify for First Steps if he has a qualifying developmental delay. After that, he may be eligible for special education services if his cerebral palsy interferes with his ability to make progress in the general curriculum. If this is the case, an individualized education plan (IEP) will be written, and your child may be provided with related services, such as physical therapy, occupational therapy, or speech and language services, that are necessary to help him access the school's general curriculum.
Additional private services may also be beneficial to your child.
If your child's cerebral palsy would not have happened but for someone else's negligence, you can file a lawsuit to get him all of the treatment he needs and additional compensation for other cerebral palsy-related damages such as lost income, out-of-pocket costs, physical pain, emotional suffering, and other damages.
Don't Worry About the Cost of Legal Fees
Raising a child is expensive. We don't want you to worry about the cost of pursuing justice. Instead, our no fee policy means that we will never charge you hourly fees. Instead, we will only be paid if we win your case.
Take action today by calling our Kentucky birth injury law firm for a free and confidential consultation. Our staff nurse and experienced lawyers will find out precisely what happened to your child, and if negligence caused his cerebral palsy, we will hold the negligent party accountable.
Related Links: